7 min read
Japanese spa culture is in decline but in the last few years, the sauna market has become piping hot. What is left of the Finnish cultural heritage after the Japanese make-over? Our co-founder Jaakko shares his insights into the hottest trend in Japan.
I'm sitting in the Rakutenchi sento – a public spa – sauna with Makoto Fujiyama who founded the Tent Sauna Party collective in Osaka already 2016. He explains to me how to reach totonou – a sensation of harmony in existence – and translates the instructions on how to have a sauna correctly to me. They're written on the wall for everyone to see: bathe sauna for 7 minutes, dip in the cold water bath, sauna for 5 minutes, a cold water bath, another 5 minutes sauna, and once more in the cold water bath. This is the fail-safe recipe for totonou. Japanese sauna media Sauna Time and Sauna Ikitai give slightly different instructions but I'm sure that all have a totonou guarantee. The precise schedule for catching totonou explains also the two-hour glasses by the window.
So you can imagine that the introduction of entry bans and cancellation of practically all international travel Like most of the Finnish families, sauna has been 'a household ritual' repeated bi-weekly, every Wednesday and Saturday throughout my childhood. I've learned what not to do in the sauna: not to fart, not to bring up sports, politics, or religion, or cast water on the stones from the lower seats if there's someone sitting higher up. That's it.
The Japanese sauna lovers – like Fujiyama – have created a set of instructions, a script for the sauna ritual. The script should ultimately lead to totonou, participant's cognitive change. This is something I didn't learn to do in the Finnish sauna. So why is it that the sauna is now being rewritten in Japan?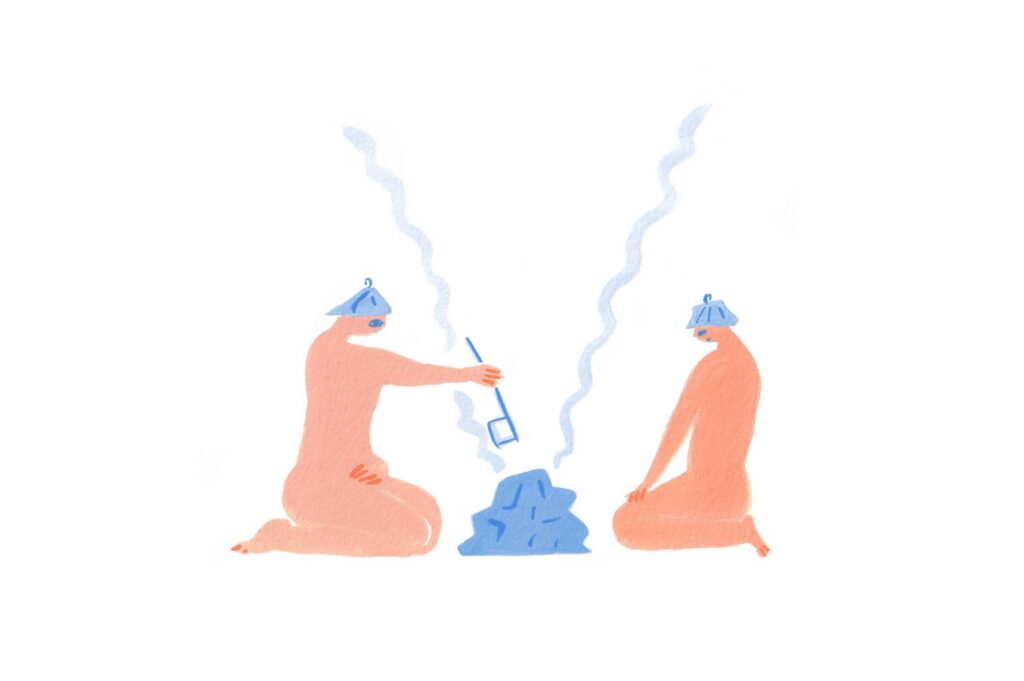 Pursuit of Perfection
In all unlikeliness, the current Japanese sauna trend is traced back to one single drawing board. Katsumi Tanaka published a hit manga – Japanese comic – series about sauna in 2016 and dubbed it Sadō – 'The Way of the Sauna'. The 'dō' bit stands for the fundamental principle underlying a system or a belief, or an art or skill. The same 'dō' translates martial arts kendō into 'The Way of the Sword', and chadō into 'The Way of the Tea' or tea ceremony, and shodō into 'The Way of the Writing' or Japanese calligraphy.
Tanaka dubbing sauna culture a 'way' might well have been a prerequisite for the booming sauna trend.
"We've traditionally had a number of different 'ways' or disciplines – that's how we're used to thinking. The disciplines teach you a set of rules to follow. The set of rules helps you to dig deeper into the discipline and ultimately pursue perfection." Fujiyama straightens his back and wipes his face with the palm of his hand.
"It's as if an artist stares at a blank canvas – he doesn't know what to do. But if he has one rule – he can only use the red paint – he can start exploring all the possibilities and become a master at it. Artists write manifestos too, and follow different -isms."
Tanaka also wrote the ultimate goal of sauna – totonou – in the script. He created a narrative for the generation of sauna lovers to come that makes perfect cultural sense. And ever since, sadō and totonou have become a real thing and encouraged sauna lovers to pursue the perfect sauna. They make otherwise abstract and intangible concepts more tangible and reachable. Sauna, as well as sento, are social rituals – these names establish a common language for sauna lovers and marketers alike.
It's been seven minutes – time to dip in the cold water.
Introducing the New Sauna
The Finnish sauna was introduced to Japan during the Tokyo Olympic Games already in 1964 when Finnish Olympic athletes brought sauna to the Olympic Village. And ever since then it has been adopted as a natural part of Japanese spa culture. To state that exclusively the Finnish sauna is represented in Japan is an overstatement. The saunas in Japan vary from most popular hot cabinets furnished with cable TV and a timer, seats covered with towels or carpets – and an endorsement not to cast water on the electric heater; to more Middle-European or German tradition of having a sauna meister casting water on the sauna stove and aufgussing or beating pricking hot air towards the bathers; to more intimate and less talked about spa institutions. To actually have a bucket filled with water and to be encouraged to cast it on the sauna stones is still a new and rare occasion.
"Ever since the Tokyo Olympic Games, the Japanese have interpreted sauna the wrong way. Old men trying to out-sit each other in dry and skin-burning little cabinets. Having a sauna has been interpreted as an act of perseverance and self-restraint. I don't like it."
The new generation of sauna lovers wants to differentiate themselves from the past.
"After having a sauna and dipping in the cold water I feel otherworldly – it's like meditation to me. That's what a Finnish sauna is to me. Talking about sadō and totonou differentiates this feeling from the old sauna where people go to practice self-restraint."
According to the study conducted by Japan Sauna Research Institute Japan, the trend has boosted the sauna culture: 3.4 million people take sauna once a week, 6.5 million once a month, and 27.6 million at least once a year.
A number of localized tent sauna groups have emerged all around Japan: before COVID-19, Osaka-based Tent Sauna Party organized bi-weekly sauna parties in the Kansai area. In Tokyo, Naked Sauna Club just recently organized their latest tent sauna event in Ariake Pop-up Mall with a view of Tokyo Tower. The latest addition to the exhaustive list came when the internationally exhibited art collective TeamLab opened a collaborative art piece with Rinkan Sauna in the heart of Roppongi, Tokyo.
But there's one thing in common to all of these events: none of them look quite the same as the Finnish sauna inscribed on UNESCO's List of the Intangible Cultural Heritage of Humanity. The sauna lovers have an eclectic take on sauna and they boldly combine Finnish sauna culture with Estonian, Russian, and Middle European ones.
After three repetitions of hot and cold, I start feeling soft and mellow – and definitely otherworldly. This must be it! Totonou!
What started as a small community ten or so years ago, has grown into a major trend. The early adopters have already created their own unique Japanese sauna narratives – bottom-up. These narratives have already gained so much attraction that they might make any other narratives hard to digest.
• How might the Finnish sauna industry support Japanese consumers to create culturally relevant sauna narratives, and nurture Finnish heritage at the same time?
• How might your brand tap on the changing and growing sauna industry?
• What might your brand learn from this pursuit of perfection?
These lovely illustrations were made by talented Yuriko Hori.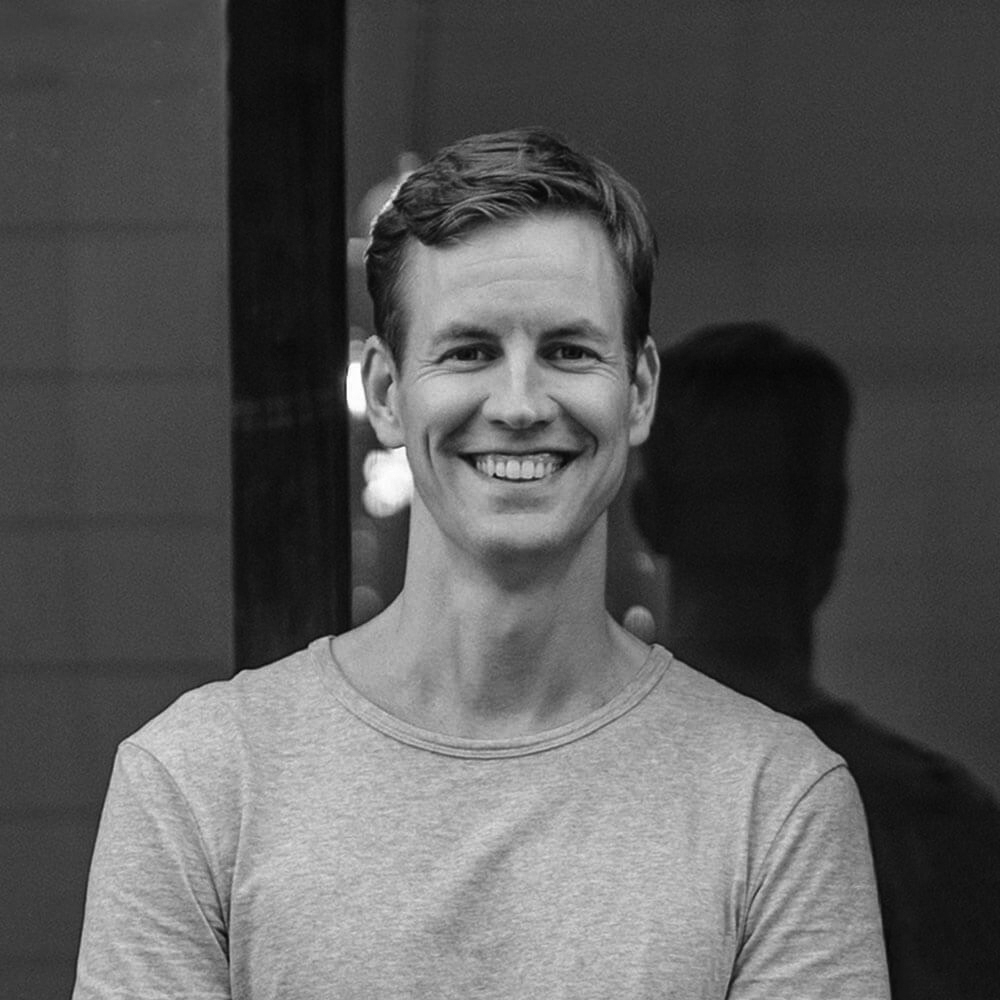 Jaakko Kalsi
Jaakko is the co-founder and the Head of Insights of Shop Consulting Ltd. He lives between Helsinki and Tokyo.
In Bubbling Under we identify emerging trends, shifts in the Japanese society, and other subjectively interesting phenomena and discuss them in relation to the Japanese consumer mindset.
Planning to enter the Japanese market? Don't hesitate to contact us to learn more about how we can grow your business together. We look forward to making new friends!